Our senior living offers…
24-hour staffing to monitor personal security

Electronically monitored entrances
Computer with Internet access

Community room for gatherings

Fitness Center with state-of-the-art equipment

Gazebo for parties with available staff
Two-story entrance full of sunlight for sharing coffee with guests

Recreation room with billiards, big screen TV, and craft area

Social, educational and recreational programs & activities
Caring for those with Alzheimer's disease and dementia requires knowledge, experience, understanding, and above all compassion. Our staff receives continuous training from some of the most skilled and experienced professionals providing memory care today. Compassion, combined with the positive attitudes of staff, drives the success of the program.
Our staff is trained to support the three key principles of assisted living as it relates to memory care: Offer choice, maintain dignity and promote individuality. In each senior living community, we offer residents choices in the services they receive by incorporating them and their family members in the process. Maintaining someone's dignity is simple; Show respect, protect their privacy, and encourage independence. While residents have similar needs, each resident has his or her own likes and dislikes, routines, and lifestyles. Even when seniors live with others in a senior living community, they are individuals.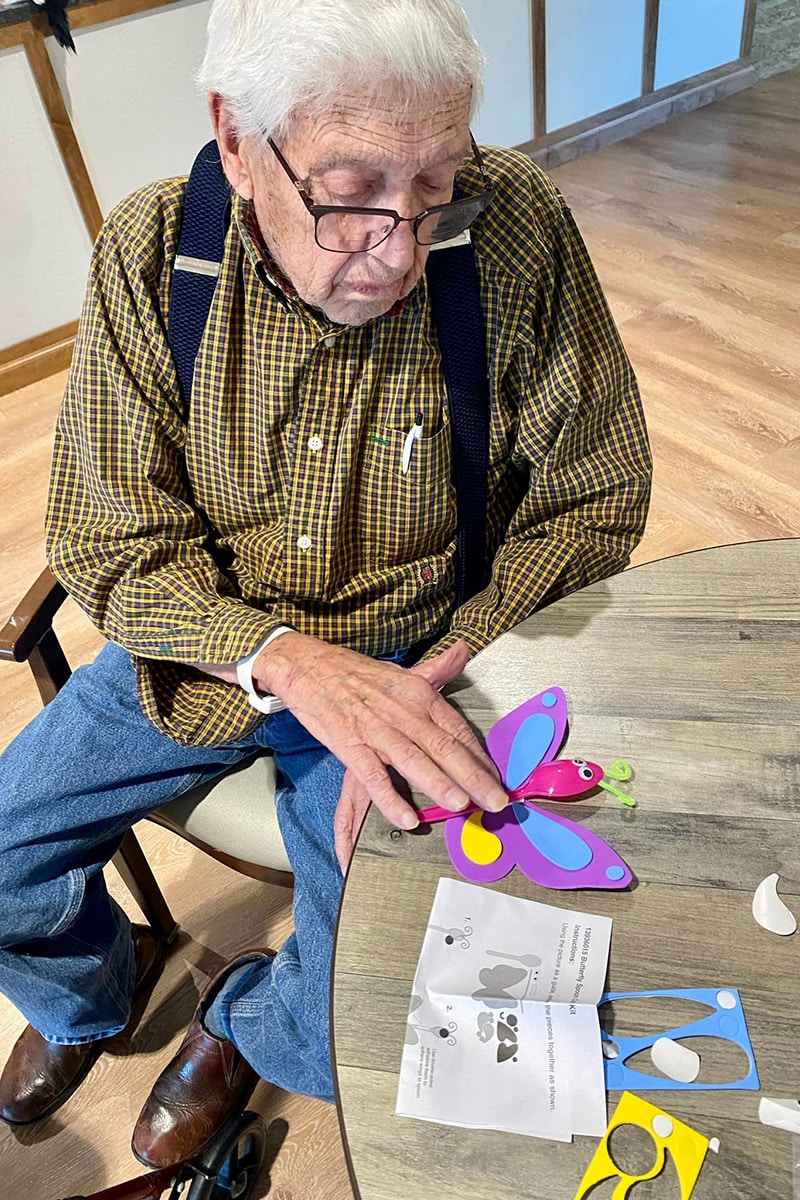 We look for opportunities to help residents succeed at familiar tasks, whether it is making their bed or baking a sheet of cookies. These activities give residents the opportunity to experience the satisfaction of a job well done with the security of knowing a helping hand is always nearby.
The best time in life is when you can relax and enjoy the good life. At Temperance Lake Ridge, our residents will find all the amenities they need to enjoy life to its fullest while maintaining their independence. A rich, rewarding lifestyle awaits, providing comfort and peace of mind.